Why You Need to Consult a Doctor for Weight Loss
Why You Need to Consult a Doctor for Weight Loss
Written By Cy-Fair HealthCare Associates on July 20, 2020
---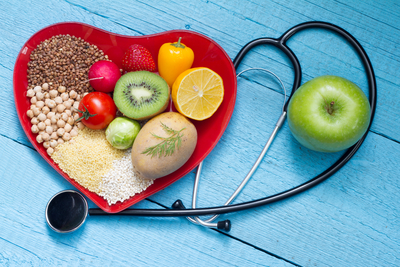 Weight loss is on the minds of millions of individuals worldwide. In fact, in America, approximately 42.4% of adults are considered obese. With obesity contributing to dozens of health conditions, it's essential to maintain a healthy lifestyle and work towards weight loss.
Some people find it extremely difficult to get started with weight loss on their own, so they seek out the help of medical professionals. While that's an excellent starting point, it's important to point out that many chiropractors now also offer solutions to help aid in their patient's weight loss journey.
Weight Loss Factors Worth Knowing
When it comes to weight loss, many factors play into how much you can reasonably lose and in what time frame. It's essential to understand that no two people are alike, so no two people will lose weight at the same rate.
A healthy weight loss is considered about one to two pounds per week. However, many things can disrupt the flow of your progress, including:
Age
Gender
Existing health conditions
Stress levels
Hormone levels
Current lifestyle and more
When it comes down to medical weight loss, you need a team of professionals working with you to work out the best course of action to address each of the factors above, plus many more.
Lipotropic Injections for Weight Loss
While adequate nutrition and a regular fitness plan are the best course of action for seeing weight loss success, here at Cy-Fair HealthCare Associates, we now offer Lipotropic Injections as part of some patient's treatment plans.
Lipotropic Injections are often referred to as "Extreme fat burning injections" thanks to its combination of vitamins, specific Amino Acids, and Chromium, which include:
B-Complex
Vitamin B6
Vitamin B-12
Methionine
Choline Bitartrate
Inositol
L-Carnitine
This combination helps to stabilize blood sugar levels and accelerate fat loss.
Weight Loss Options in Houston, TX
Weight loss can be hard, especially if you are going at it alone. That's why the team at Cy-Fair HealthCare Associates is here to help. No one's journey in weight loss is the same. So, let our team of professionals guide you.
If you're looking for help with your weight loss, then contact us today or call our office at (281) 955-9946 to schedule a consultation.

Posted In: Chiropractic Weight Loss