7 Signs You May Need Whiplash Treatment Following an Auto Accident
7 Signs You May Need Whiplash Treatment Following an Auto Accident
Written By Cy-Fair HealthCare Associates on September 21, 2020
---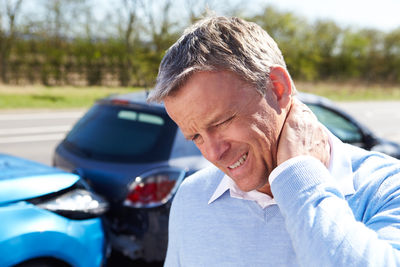 Auto accidents occur all too frequently. In Texas alone, one person was injured every 2 minutes in 2018 with a reportable crash occurring every 58 seconds, and many of these accidents leave people with injuries they don't even know about until days later. This results in them seeking out car accident treatment much later than they should. One of the most common treatments patients require is whiplash treatment, and it is often days after the accident took place.
7 Signs You Need Whiplash Treatment
It's critical to seek whiplash treatment right after an accident because it can result in many complications, both immediately and down the line. Not sure if you are dealing with whiplash? Here are 7 of the most common signs that you need to seek whiplash treatment.
1. Experiencing Neck Pain or Stiffness
This is the most common sign of whiplash, and often the most noticeable as it's caused by the sudden forward and back jerking motion of the accident.
2. You Have Ringing in the Ears
Ringing in the ears is a frequent sign of a head injury, especially if the jarring motion associated with whiplash caused damage to the inner ear.
3. Loss in Range of Motion in Your Neck
If you're experiencing pain/stiffness associated with the jarring motion of a car accident, then you may also experience a loss in the overall range of motion in your neck due to tight/damaged muscles and ligaments.
4. Pain/Tenderness in The Neck/Arms/Shoulders/Back
The damage to those muscles and ligaments can also lead to pain in the upper back, shoulders, and down your arms.
5. Experiencing Excessive Fatigue
When your head is suddenly jarred during an auto accident, then your brain often is jarred along with it, causing it to smash into the front of your skull. This can lead to bruising or injury that leads to excessive fatigue.
6. Having Difficulty Concentrating
This bruising or injury to the brain can also lead to difficulty concentrating.
7. Sudden Mood Changes
Sudden mood changes, such as irritability or depression, is also a common sign of whiplash due to the potential bruising or injury to the brain.
Car Accident Treatment Options in Houston, TX
If you've recently been in a car accident, please don't wait for car accident treatment. The team at Cy-Fair HealthCare Associates is here to help.
In need of whiplash treatment? Then contact us today, or call our office at (281) 955-9946 for an appointment ASAP.

Posted In: Auto Injury Treatment Chiropractic Whiplash Treatment